Baby Mice Wine
World's Scariest Food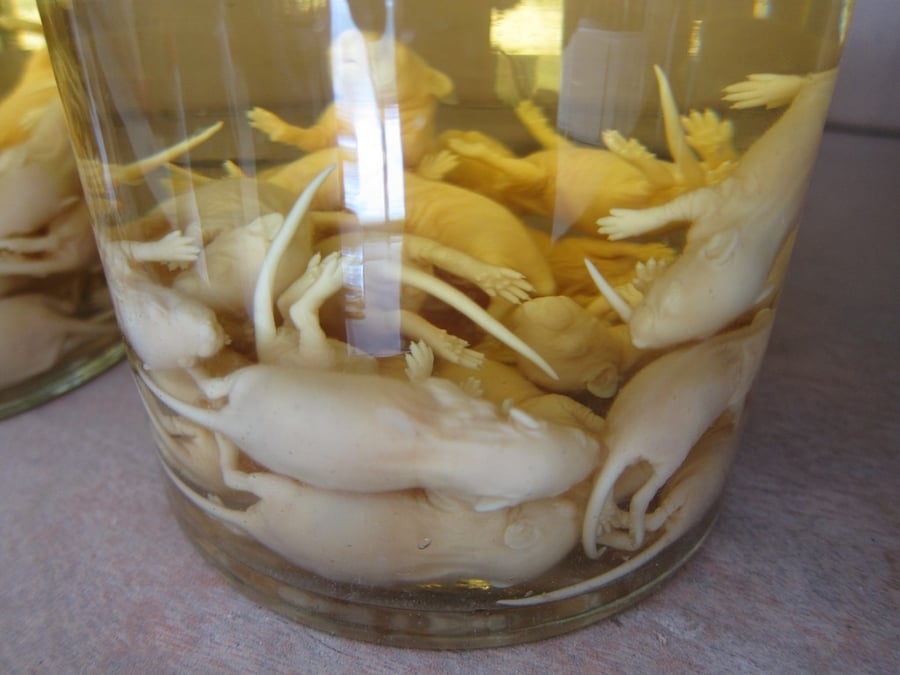 Popis: In China and Korea, you can find rice wine with creatures at the bottom (mice corpses). Newborn mice simply enter the wine where they then drown. There are those not much older than three days. They have no coat and have their eyes closed. In one bottle, 10-15 baby mice are allowed to drown. The wine is then left to ferment together with the corpses for at least 14 months. The taste can be likened to gasoline and can be attributed to the rotting dead baby mice.
Video: https://www.youtube.com/watch?v=0tbXlAvM7JY
Comments
World's Scariest Food was created by Free Custom Map Builder that powers thousands of custom online maps.
Want to build own custom map for your business or community? Try Mapotic's custom map maker and create customizable or branded maps in minutes. Leverage filters, custom categories, crowdsourcing and SEO. Create a free custom map.