Richard Phillips Feynman
The graves of the famous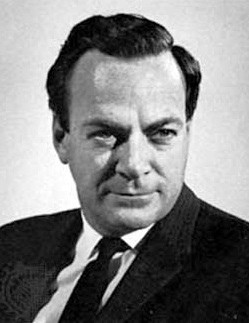 Info: Richard Phillips Feynman was an American theoretical physicist known for his work in the path integral formulation of quantum mechanics, the theory of quantum electrodynamics, and the physics of the superfluidity of supercooled liquid helium, as well as in particle physics for which he proposed the parton model. For his contributions to the development of quantum electrodynamics, Feynman, jointly with Julian Schwinger and Shin'ichirō Tomonaga, received the Nobel Prize in Physics in 1965.
Sex: Male
Burial: Mountain View Cemetery and Mausoleum
Plot: Founders Lawn, Lot 4390, Grave 11, Curb No. 1617
Memorial ID: 2562.0
Date of birth: 11 May 1918
Date of death: 15 Feb 1988
Wiki link: https://en.wikipedia.org/wiki/Richard_Feynman
Comments
The graves of the famous was created by Free Custom Map Builder that powers thousands of custom online maps.
Want to build own custom map for your business or community? Try Mapotic's custom map maker and create customizable or branded maps in minutes. Leverage filters, custom categories, crowdsourcing and SEO. Create a free custom map.