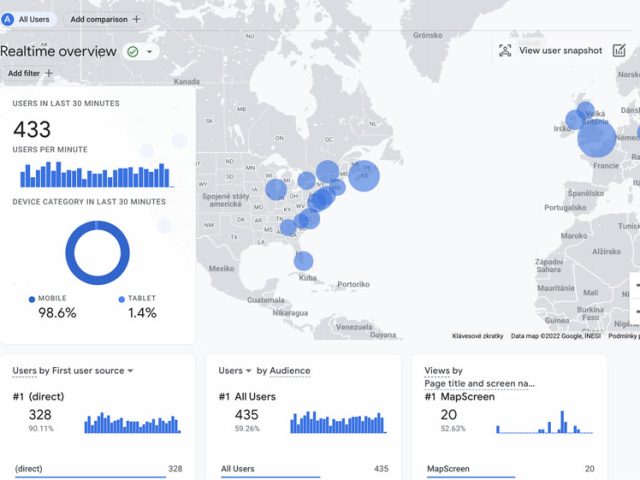 Use maps as a magnet for users
Offer people what they naturally seek and turn location-based content into a new acquisition channel
Our new form of map applications allows you to present attractive content through maps, while simultaneously using maps as a marketing tool. We have adapted the map visualizations so that they can be embedded with rich multimedia content. We've linked location data, marketing tools, added the ability to provide users with information, and added the option to add promotions. On top of that, we have implemented conversion measurement and user  registration. Everything can be easily connected to existing marketing and business systems, such as CRM, ERP, newsletters, and mailing solutions to acquire new users – or activate existing ones – using maps. 
Inspire the public, excite customers, and promote products in a natural way
In addition to providing useful information, you can easily increase the sales of your services
Adding additional useful information to location content is easy with our pre-made apps. In addition to what people are looking for, you can display related information on maps, whether it's sales locations, or service promotions related to the location. In addition to tips on tourist points of interest, you can promote restaurants, accommodations, or give space to specific business partners. You can add pop-ups and banners to maps, and with the use of a mobile app under your brand, you can extend your marketing with various types of notifications based on personalization and user location.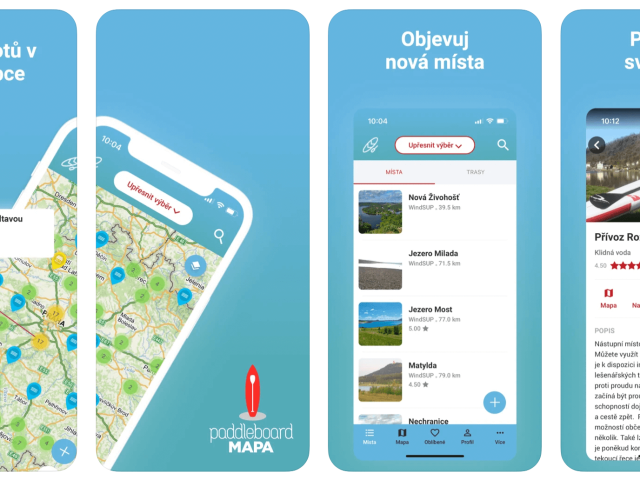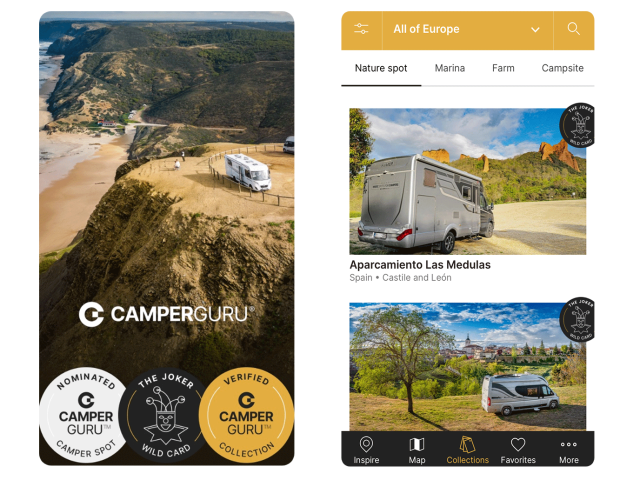 Choose from existing data, or enrich your content
with our datasets
There is no need to create content – we can help you connect to existing data sources, in addition to our database of sites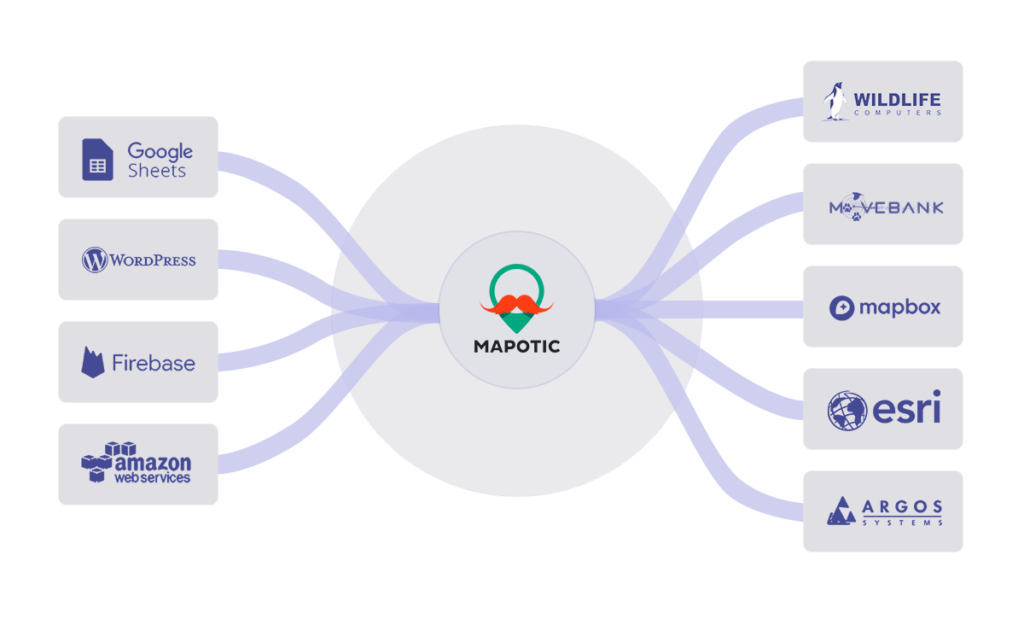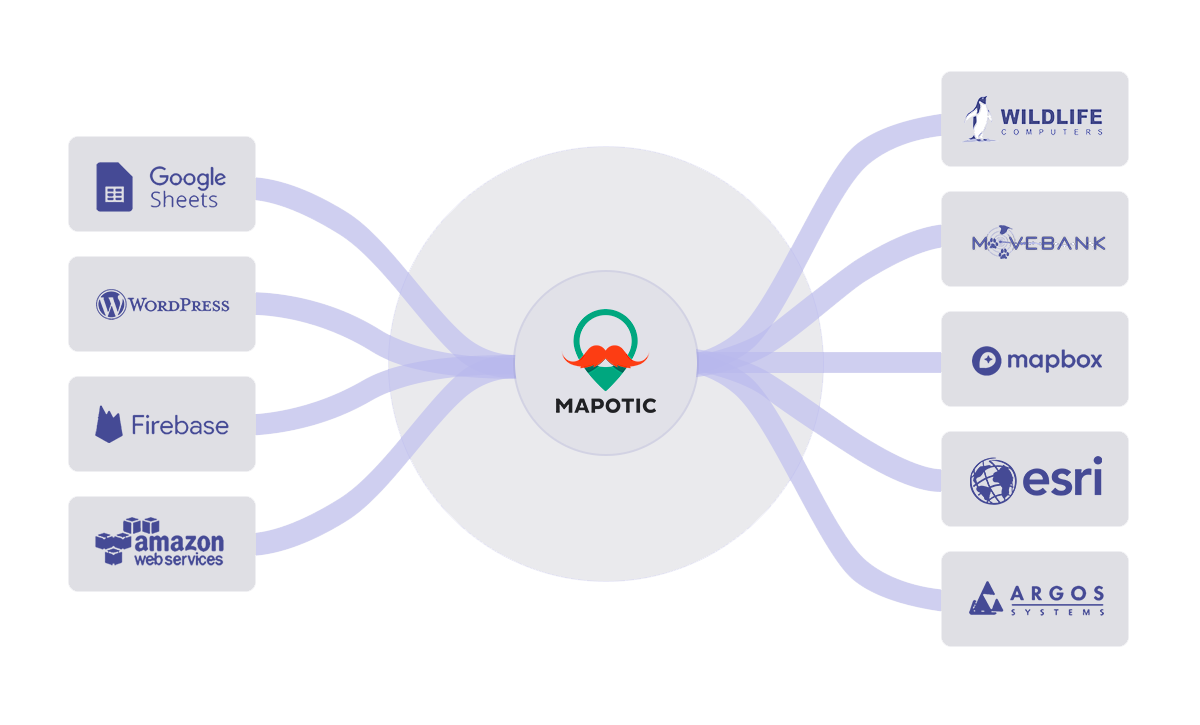 Mapotic can connect to any structured data source. We have tens of thousands of sites from every possible field available to you. Attractive visualizations for your target audience can thus be compiled in a very short time. Moreover, we take into account that data is ever-changing and its timeliness is important for end users. Automated data connectors ensure fresh data without any manual work, whether it is directly from location data, or changing contextual information in individual locations.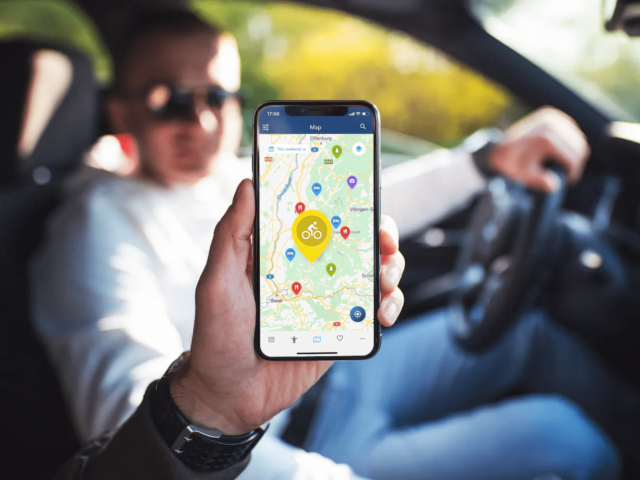 Make your data useful for scientists
Engage users by enabling them to contribute content and compete
Our apps allow you to create user profiles, adding another dimension to your maps.
In contrast to the one-way display of information on the map, we try to enable interactions between end users and our products. This consists of the ability to create a profile, work with favorite places, and store additional information on the maps for users. The app operator can then take advantage of the option to work with users either directly in the app, or through external marketing tools.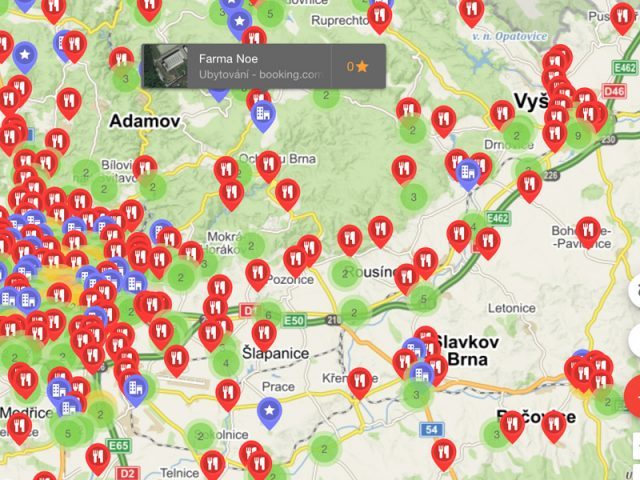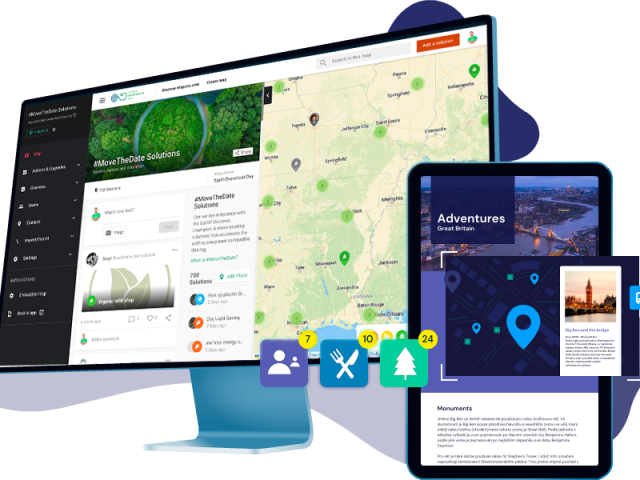 Expand your fundraising with new tools
Enhance your services quickly and easily with embedded maps, web, and mobile apps

Choose either a new web/mobile app, or integrate the map visualization into your existing solution
Simple map projects can be launched in a matter of hours, while more complex ones can be launched in a matter of weeks. You can choose to build a web/mobile app, or use Mapotic for data aggregation and processing only. You can also integrate the visualizations into your own solutions by using APIs.
What choosing Mapotic brings you
Get inspired by globally respected organizations that have already joined Mapotic
Popular travel app that achieved +100k downloads and is ranked #1 in the App Store Travel section in the Czech Republic
Check out how automotive companies improve their services for drivers  
Learn how Fahlo is using their tracking app experience to distinguish themselves from competitors and increase sales
Ready to start doing instead of talking?