Turn your telemetry, GPS, and movement data into stunning live map visualizations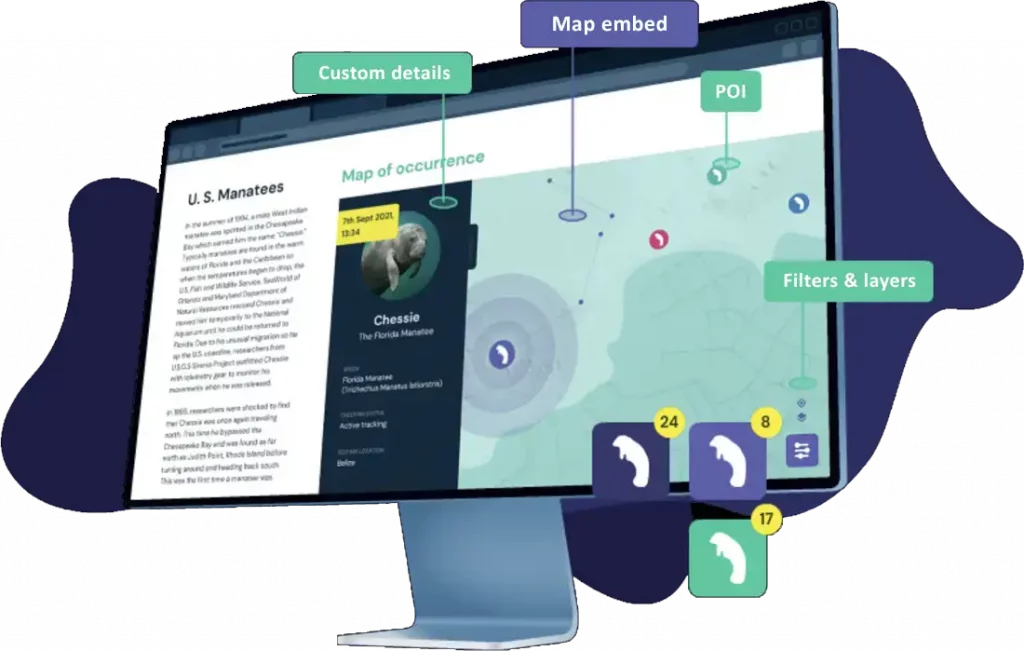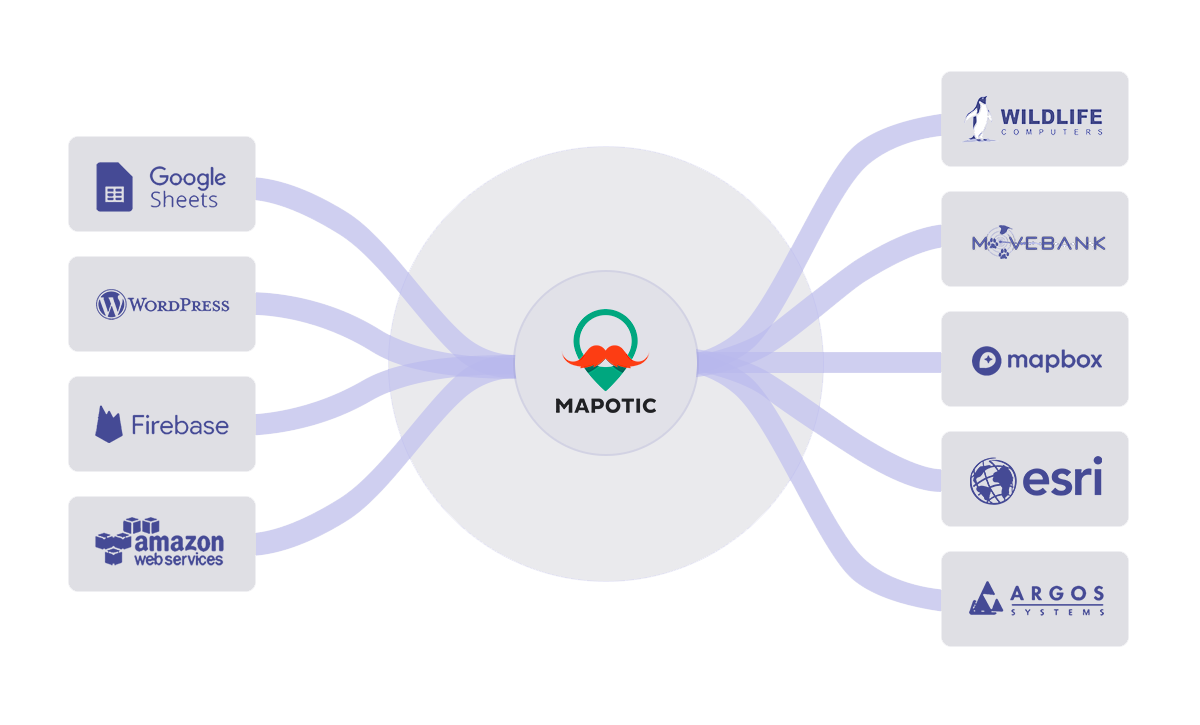 Remove the manual work and automate your location data processing
Connect to any API and receive data from various GPS location tracking systems and universal tools, such as Google Sheets (see our Google Sheets integration). Make your telemetry or movement data processing work for you by aggregating multiple data sources into one output. Utilize open data sets, IoT platforms, and global telemetry data providers.
Match your content structure and branding to display great telemetry data visualizations
Adjust data layers, categories, icons, and detailed custom fields or attributes to match your needs. Leverage pre-built smart filters and easily customize the app's look & feel. Add your branding and partner/sponsor logos.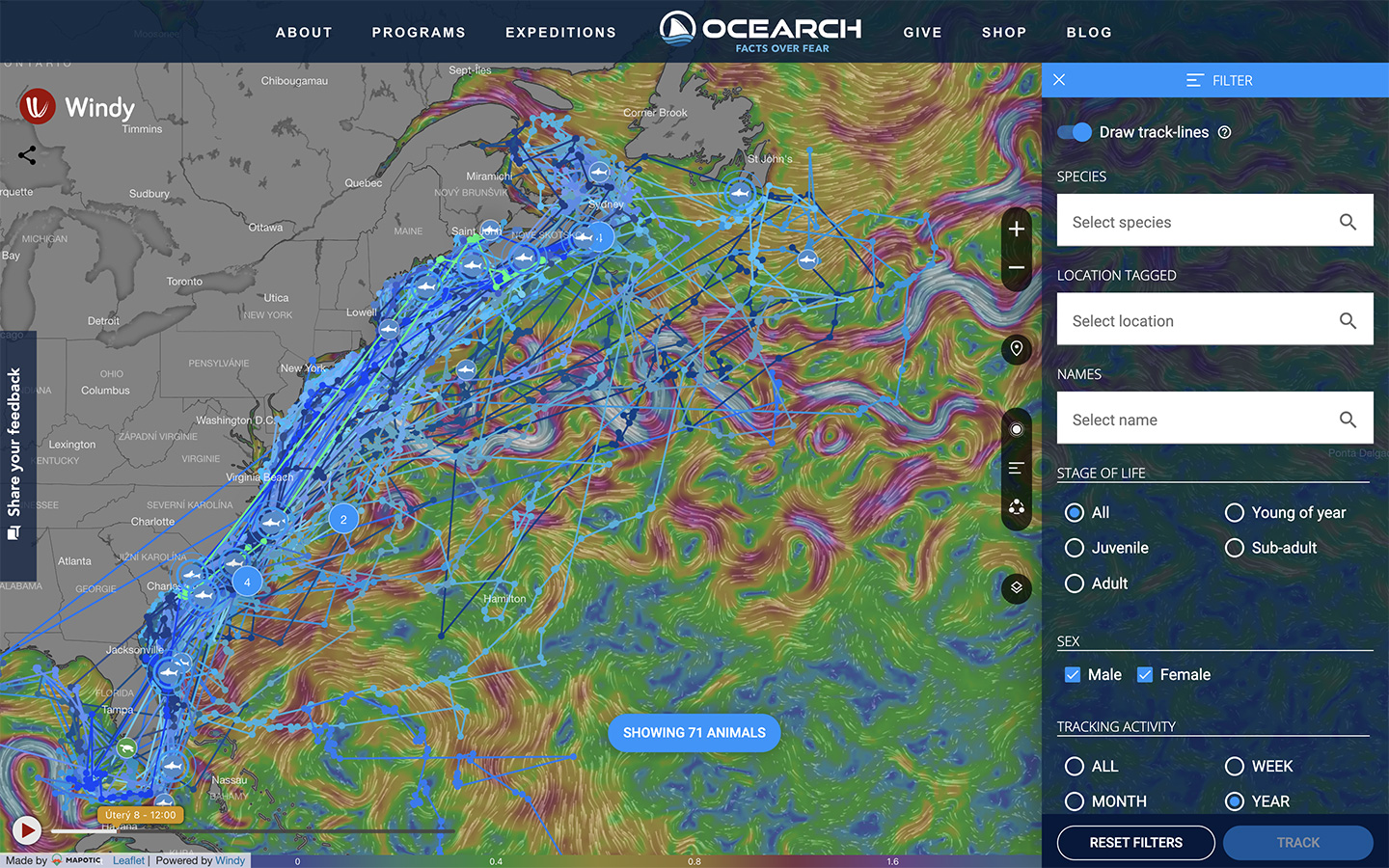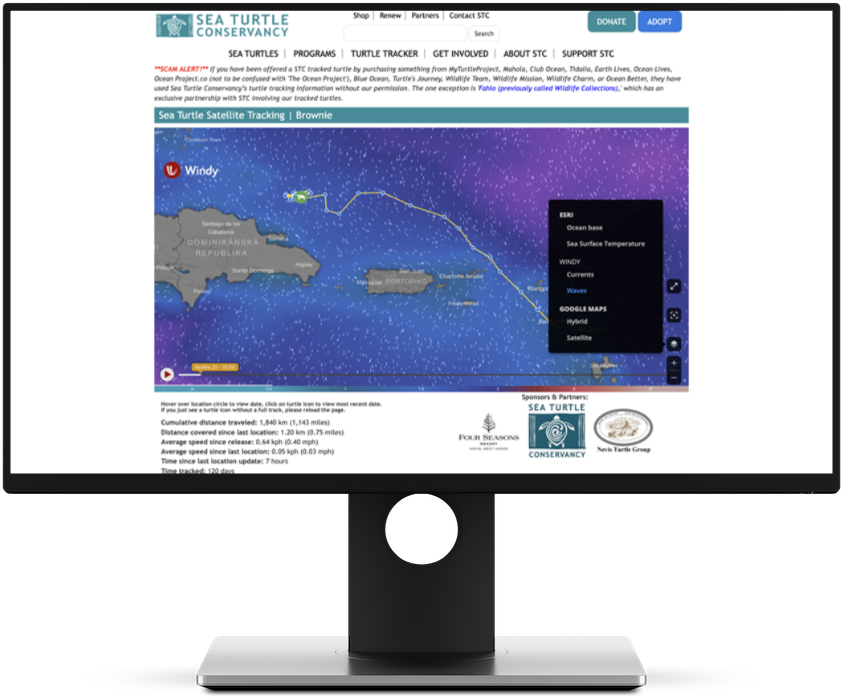 Easily embed live telemetry data visualizations in your site, or on a custom domain
Integrate an interactive map into your website or any browser-based app. Use configuration parameters to adjust outputs, such as content filtering, zoom levels, map layers, and more. Run as an embedded app or as a standalone project on a custom domain.
Integrate with your mobile app, or let us create a custom tracking app for you
GPS or movement data visualizations can be integrated in an existing mobile app via API. In addition, we can create and launch your own branded mobile app for Android and iOS. Read more at Mobile Apps.
We will help you find the best approach for your project.
Create stunning live map visualizations with various base map providers
Provide information in context and present your location data with different map layers, including currents, wind, and sea floor details.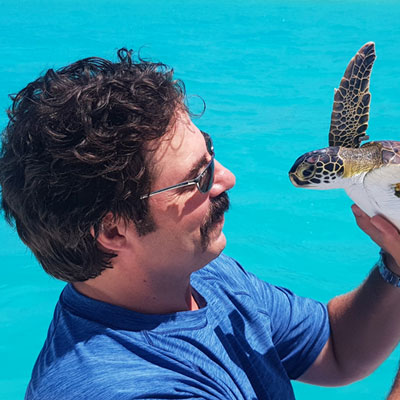 Daniel Evans
CTO & Research Biologist Sea Turtle Conservancy, the oldest sea turtle conservation and research organization in the world
"With Mapotic, we were able to cut down our annual mapping solution costs by 50%. Furthermore, we have new features and are able to provide users with amazing weather and ocean base map layers."
Get inspired by organizations that have already built movement data apps
Save time and resources to reduce your ongoing tracking costs​
Join thousands of companies & organizations that trust Mapotic!