Face Masks Community Maps
Volunteering platform Czech Digital decided to create a map that served +1M users in 2 weeks to come and inspired +10 mapping projects in countries from Germany to Brasil.
COMMUNITY MAPS IN TIMES OF A PANDEMIC AND CRISIS
Our community maps helped people all around the world during the COVID-19 pandemic
A volunteer community of IT professionals – developers, graphic designers, and product managers – is involved in a number of public benefit projects. They provide their knowledge to governmental and non-governmental organizations free of charge. Their goal is to make the Czech Republic a better place to live through modern technologies. Read on to find out how Česko.Digital and Mapotic joined forces and how their mutual cooperation created the successful DámeRoušky project.
Česko.Digital brings together more than 2,000 volunteers, with the vast majority working as IT professionals. They use their rich experience in this area in their free time, when they help the state and non-governmental organizations free of charge and participate in public benefit projects. People from Česko.Digital believe that IT is a great tool that, with low costs and appropriate use, can benefit the whole company so that it works better.
The main benefits of cooperation between Česko.Digital and Mapotic:
Speed of launch and implementation in a number of different countries
Simplicity, clarity, and immediate availability of the solution
Stability and scaling of the system during impact traffic
The largest Czech project for easy mask distribution during the COVID-19 pandemic
Articles in foreign media
Visits during the first two days
Project goal: To mediate contact between mask suppliers and those who need them
In the spring of 2020, in connection with the worldwide occurrence of coronavirus SARS-CoV-2 and the acute lack of certified protective equipment, a group of volunteers from the Česko.Digital platform decided to create a clear map.
The aim was to immediately provide protective equipment, and thus provide rapid and effective assistance to medical facilities, government agencies, companies, end users.
In creating an extensive database of small and large-capacity suppliers of protective equipment and connecting them to those who use their products and services, a key element was the introduction of technology for quick user registration and enabling editing of the current status of aid offers and demand.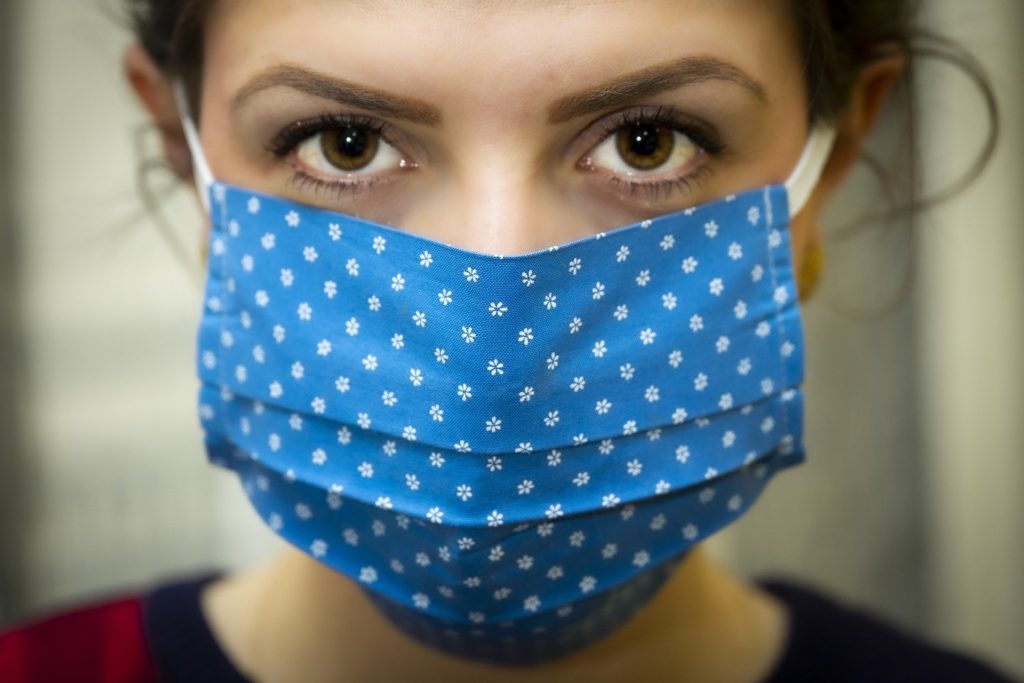 Obstacles that we had to overcome
Implementation: Speed ​​and addressability of the deliveries of protective elements bring cost and time savings
During epidemics and sudden natural disasters, the rapid provision of assistance to large sections of the population is a primary factor that reduces the risk of loss of life. In Česko.Digital used the platform from Mapotic to create a clear map in which manufacturers of protective equipment (especially masks and protective shields) and providers of other types of assistance on the one hand and persons or organizations requesting assistance on the other. The result is effective mediation of help from individuals and groups in the immediate area. Another benefit is significant savings in fuel, costs for courier or postal services, but especially time.
Statistics nic.cz in April 2020, when it became the second most visited Covid-19 website
"When the coronavirus crisis occurred, there was no time to plan or program. We had to act immediately. Thanks to Mapotic, we launched DámeRoušky immediately, we were able to focus on the service itself and did not waste time developing the platform. "
Martin Hassman and Jan Tlapák, Founders of Česko.Digital
The result: A map as a tool for media coverage, promotion, and support
Mapotic has proven its ability to help useful projects through the technologies provided and to develop their platform with new features. The Dame Veils web map is visited by over 1 million people in one and a half months. The Czech-Digital Volunteer Initiative has thus gained not only considerable recognition and enormous social prestige for its beneficial activities associated with saving human lives, but also a flexible tool for media coverage and promotion of the impact of its activities.
The significant popularity of the Let's Give Veils project and its foreign versions is evidenced by the fact that:
It was recommended by official government agencies and ministries (Ministry of Industry and Trade of the Czech Republic, CzechInvest)
In addition to Czech journalists, his contribution was highlighted by a number of renowned world media (e.g. Liberation, The Guardian, Observador, Forbes, The Brussels Times, La Nacion, Politico, etc.)
At the end of the project, a questionnaire was created, which was filled in by almost 1,000 people confirming the usefulness of the project