Quite often we're asked what makes Mapotic different from Google Maps (or My Maps) and why Google's solution wouldn't be enough. We understand there's no 'one shoe fits all' platform out there. However, working with many communities and knowledge-sharing driven map owners, we have realized there are a few things that our platform does really well, as it's built for it, whilst others may be suited for different purposes. This article explains briefly the main differences between Mapotic and other map services, such as Google Maps, Google My Maps, Mapbox, CartoDB and similar.
Social Purpose Driven Mapping
When we first started mapping projects back in 2011, our goal wasn't to create a new mapping tool, the goal was to solve particular needs for community leaders and location-based knowledge-sharing enthusiasts. Unlike other mapping services, Mapotic provides a unique combination of community engagement tools and a map administration. Other services may display data on the map but Mapotic provides communities and individuals with the tools to keep them actively engaged with followers and involving them in the map's evolution. Simply stated – the map continues growing long after the initial points of interest are mapped.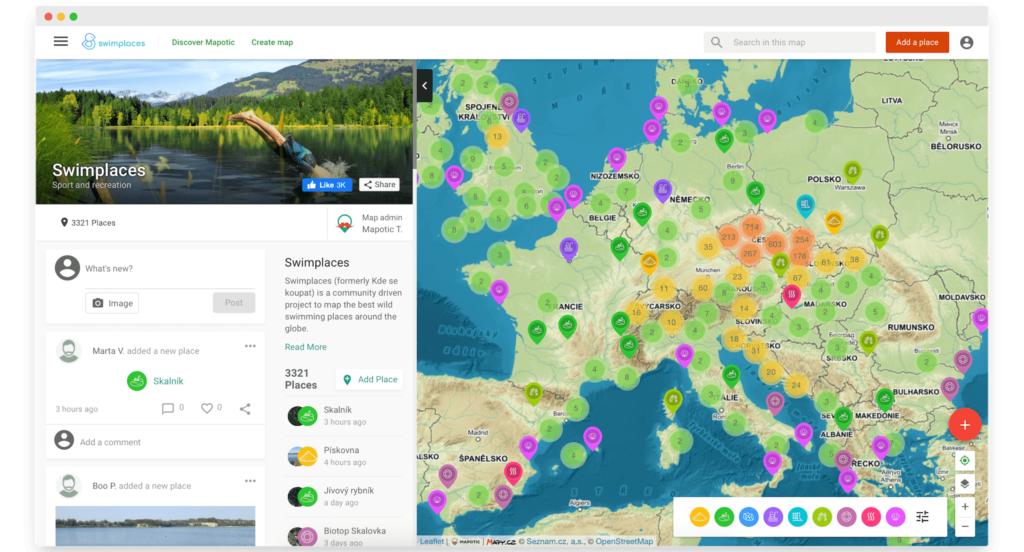 Interconnected Community Experience
Within our team, we have a saying, "Google Maps give you directions; Mapotic gives you an experience of discovery". Mapotic users aren't limited to one map only, but rather they become members of a wider Mapotic community. Maps can be discovered by new people every day and communities have the potential to grow, contribute to each others' ideas and make discoveries. Moreover, we prefer diversity instead of uniformity. This means that on Mapotic, there are many communities and enthusiasts exploring similar ideas through their own unique perspective. And we're happy that this leads to cooperation and sharing of ideas between those similar communities.
Unique Maps
An intuitive and rich administration enables Mapotic users to easily create a map with content tailored to their specific topic. The admin possibilities, from place categorization, through attributes and easy filtering, all the way to engagement with followers beat most other mapping services, purely because Mapotic isn't just about maps – it's about sharing of knowledge and engaging with like-minded people with unique perspectives. And each map reflects that.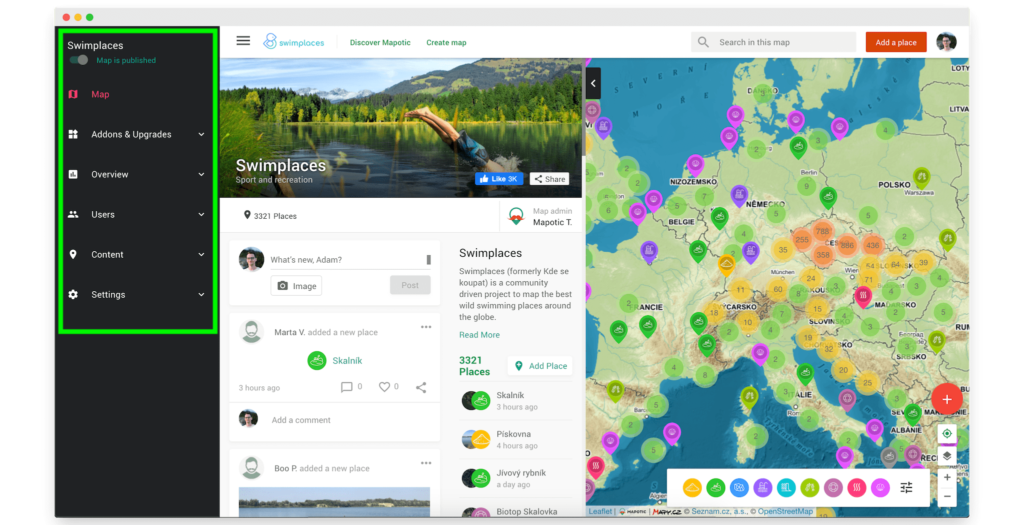 Dedicated Mobile Application
If a community grows, a dedicated mobile application becomes key for further development of the project. Access anywhere, anytime, provides community members a closer connection to its members and enhances the feeling of discovery. Mapotic offers exactly this to growing communities – a branded Android or iOS application that can be acquired through our marketplace of advanced functionality. Since we've worked with a lot of communities that have experienced quick growth, we understood that development and maintenance of such a mobile app isn't sustainable for them to manage on their own. To solve this challenge, we've added the Branded Mobile App as an option to empower our communities.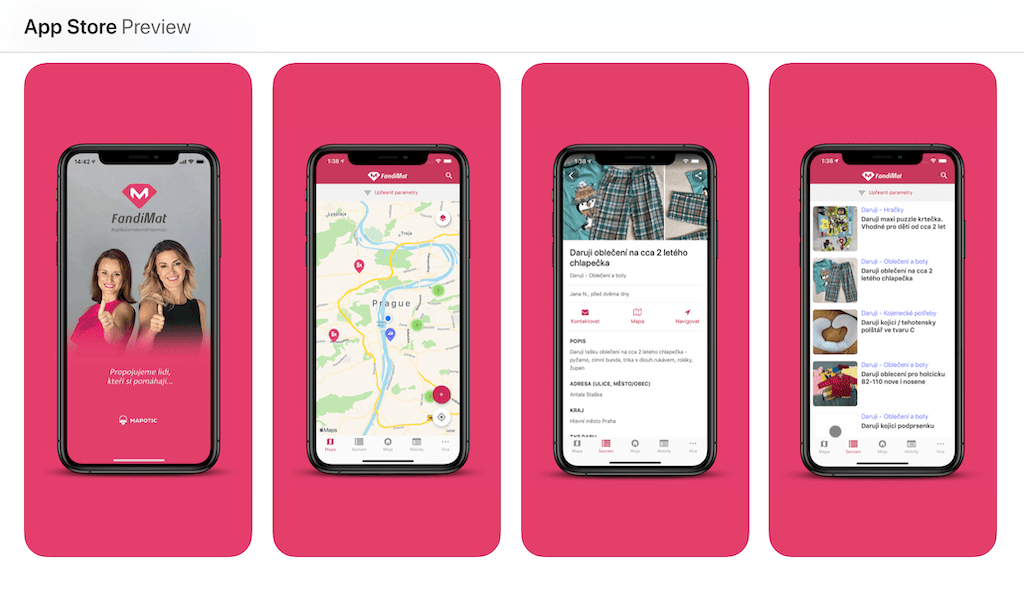 Tailored Features Through Feedback
During the early days of Mapotic we developed the most important and engaging features for our communities: sharing of video, pictures, even picture galleries in individual places. Recently, we've added conversation features on places and maps, through comments and threads.
At Mapotic, we understand that our communities' success spells our own success. Our business model relies on listening to and understanding the needs of our communities and individual enthusiasts, as we develop each feature on the platform and new addons for the marketplace. With a dedicated development team and success managers, we deliver tailored features to our users, and even if something isn't yet available, we roll out functionality based on demand, so you can always rest assured that new tools and features for growth and engagement are coming soon.
We ourselves are map geeks: we love Google Maps, Open Street maps and have a whole section of local specialties, like Mapy.cz that we keep an admiring eye on. Yet these other mapping services fall short if we consider the social purpose driven engagement of NGO, sports, health or similar communities and individual enthusiasts all over the world who want to share their own unique perspective or useful knowledge that can help others live easier or more sustainable lives.