Every month, millions of users passionate about climate change and endangered species visit wildlife tracking platforms and apps to monitor animal movements and support vital causes. We're showcasing top wildlife tracking technology solutions, highlighting how they educate and boost donations effectively.
Animals have been our teachers since the dawn of time. Many of our inventions are directly related to or inspired by observing nature. Tiny hooks on thistles led to velcro, energy absorbing spider webs inspired bullet proof vests and the designers of Shinkanzen bullet trains studied kingfishers for the best aerodynamics. 
In recent decades, wildlife tracking systems has advanced more than we could have ever imagined. And has made the lives of biologists and zoologists much easier, and certainly more exciting. Nowadays, we can check the pulse of turtles in the Atlantic, or follow sharks cruising the oceans via a QR code.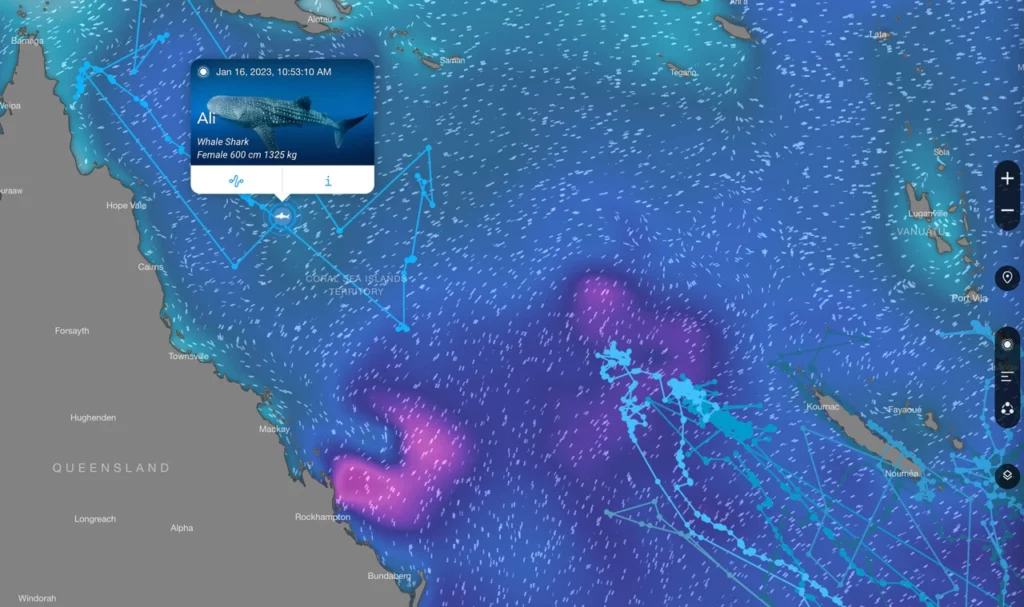 From GPS through global connectivity to thousands of satellites
Before we jump into current state-of-the-art solutions, let's brush up on the exciting history of wildlife tracking to see how far we've come. The 90s brought a huge milestone – Global Positioning System (GPS) became available to the public and then steadily increased in precision throughout the 2000s. GPS based wildlife tracking has been booming for the last 20 years. There was always one major downside to it: the position and movement data were stored in the device without the ability to be sent out in real time.  GSM systems or LoRaWAN networks were supposed to cure this headache, but their reach is rather limited.
The first solutions for truly global wildlife tracking in near real-time came around the new millennium. They were able to send data from inaccessible locations over satellite, but were very heavy and the batteries lasted just a few days. There was no global internet as we know it today – allowing the whole world to communicate seamlessly (global connectivity). If the devices were damaged or lost signal, the scientists usually lost a very expensive tracker and all the data.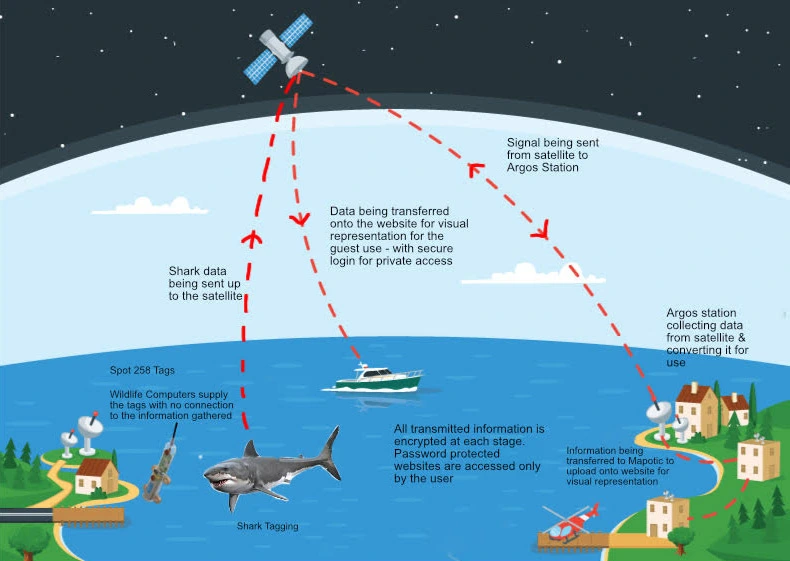 Can you guess how many satellites there are in Earth's orbit in 2023? Over 6,000 and counting! You can watch the public ones in real time here. Some of them are used as a part of wildlife telemetry solutions, sending data from the depths of the oceans (and just about everywhere else) to space and back to your devices.
4 steps for effective wildlife data processing in 2023 (hardware and tools tips included)
The process of modern, smart and effective wildlife tracking follows four steps: choosing the right supplier, respectful tagging, managing data while staying secure, and visualizing data in an engaging way.  
While researching wildlife tracking, you will most certainly come across the french Argos Systems. Since the 70s, they've enabled sending data and powering thousands of environmental projects with their own satellites (including OCEARCH). Here is a complete list of Argos tag manufacturers. For getting even more accurate location data, you might want to check out Iridium. Read this blog explaining the differences between Argos and the technologically more advanced Iridium in detail.
Currently, Argos is slowly rolling out a new generation called Kineis, which is described as a low-cost and low-energy Internet of Things for the whole planet. Kineis allows users to send data from small and relatively cheap devices from inaccessible areas. Last but not least, there is Inmarsat. In their words – the world leader in global mobile satellite communications. 

There are hardware producers out there like WildLifeComputers, which allow you to bring the wildlife monitoring and telemetry up another notch. Their devices contain many different sensors that tell you a story about much more than just location. They can measure the environment (air or water temperature, salinity etc.) or the animal itself (pulse or temperature). If you need data about the environment in addition to or instead of location monitoring, their hardware can do just that. We use it in High Tatras in Slovakia to monitor and count people and walking traffic in the mountains.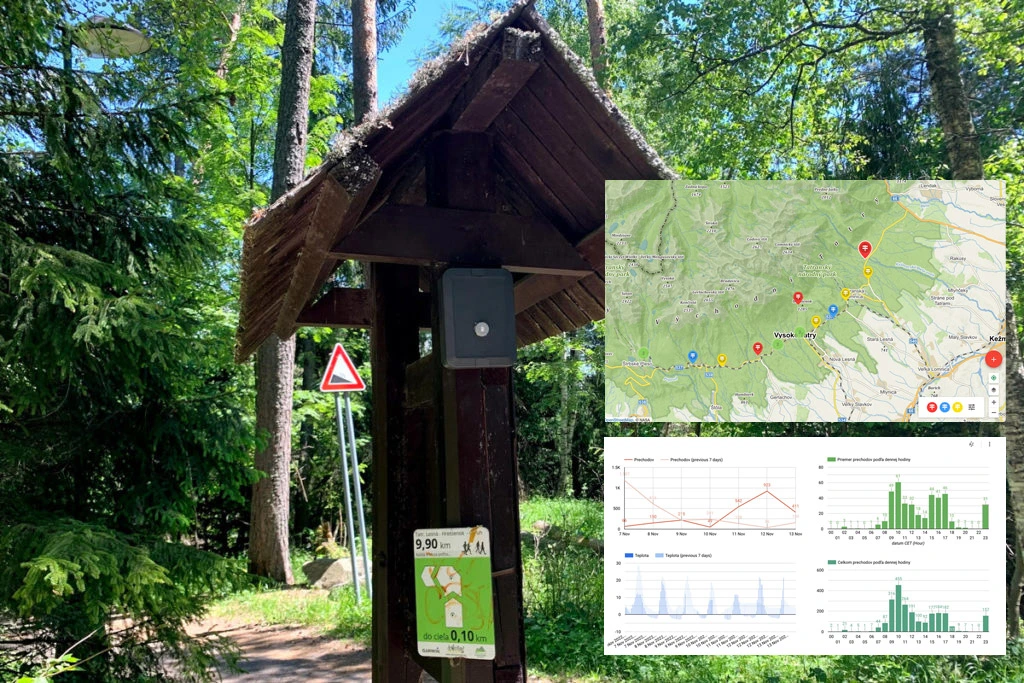 Czech startup Hardwario came up with IoT devices that last for years and send data several times a day. They help prevent poaching and monitor roads in the Liberec Region. 
How do you process all the data you gather? Most of your audience would have a hard time consuming the raw data, and that's where wildlife tracking solutions like Mapotic come into play. Take a look at how it turns the spreadsheet data into an attractive and easy to navigate map that users will actually enjoy spending time exploring.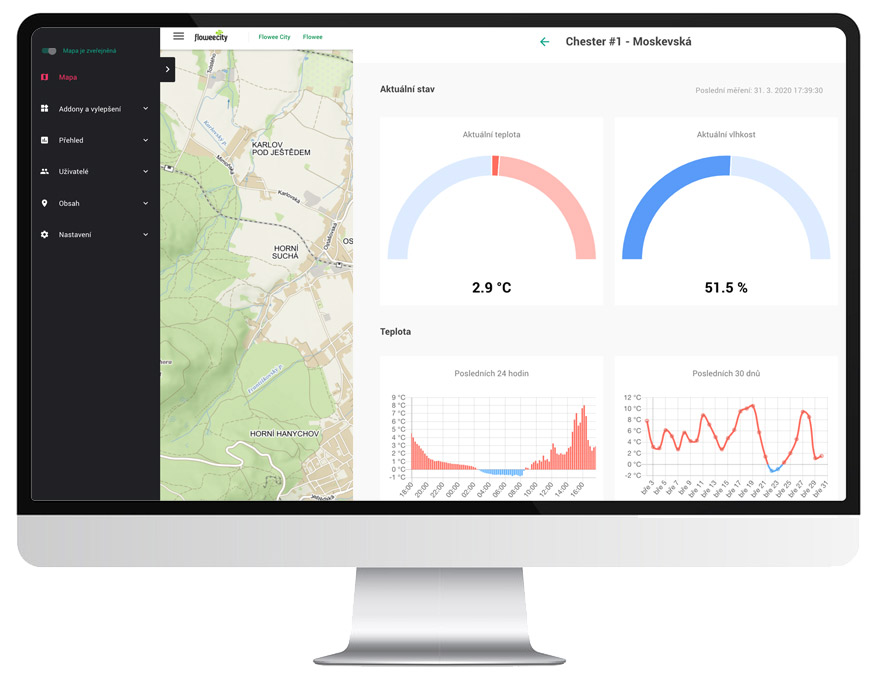 Build your own wildlife tracking app
With Mapotic, you can launch your wildlife tracking solution in a few weeks. Be the source of exciting data for scientists and mind blowing yet easy to consume content for the public. The more engaging your app or website, the more active users you receive and the more enticing your project is for your potential sponsors. Any visitor of your website will understand what you do in seconds. Let users follow your journey of wildlife rescue and put their finger on the pulse of it. 
At Mapotic, we care for the safety of all tracked animals. Therefore, there's a delay between obtaining the data and visualizing them on a map. Why? Because the last thing we want to do is make it any easier for poachers to find their prey. Depending on how quickly the animals are moving, we choose the right level of delay and data randomization to make sure no animals are being harassed.
Blooming tracking projects = thriving wildlife
At Mapotic, our data processing and movement data visualization cloud software powers wildlife tracking projects around the world. We already mentioned OCEARCH shark tracker app, who track the movements of sharks to help scientists understand how to restore balance back to our oceans. They received 25% more engagement from users after launching their brand new app designed by us. A more engaging platform created a stronger bond with their audience, which resulted in a higher volume of donations.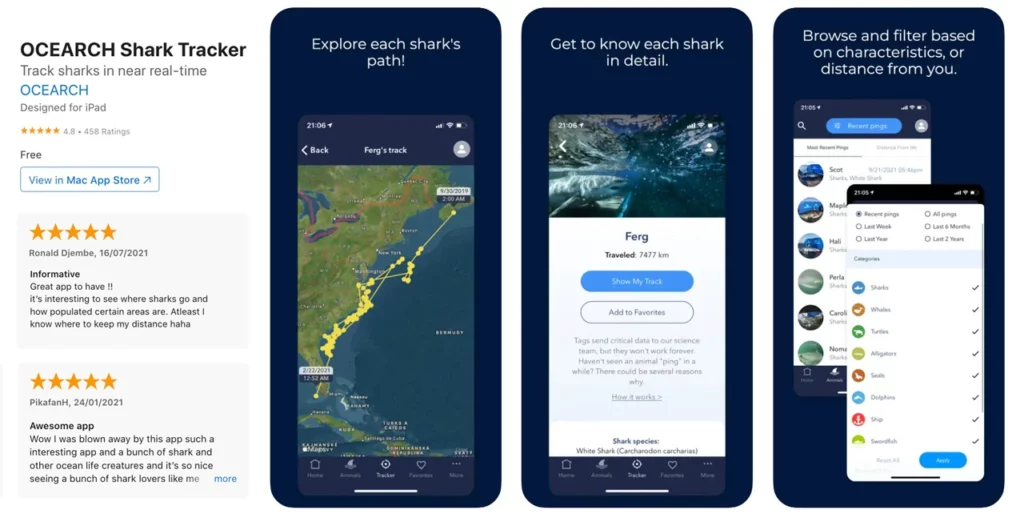 We also supported the Sea Turtle Conservancy, the world's oldest sea turtle research and conservation organization. They are legends in the field, saving the creatures who themselves play a huge part in maintaining the health of oceans worldwide. Partnering with us enabled innovations (e.g. interactive visualization of weather and currents). This translated into hundreds of thousands of map views per month while lowering budgets for Google maps by tens of percent!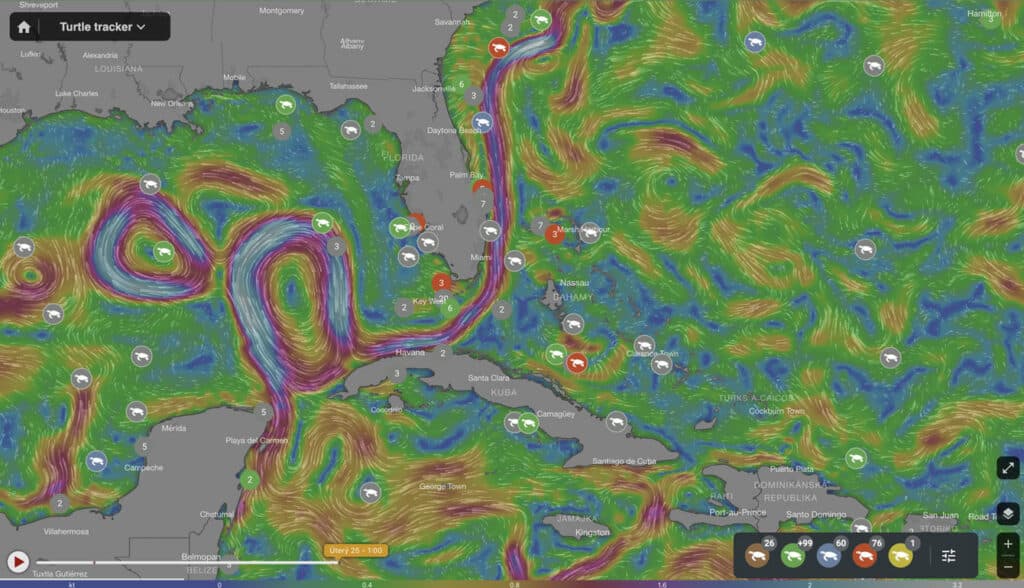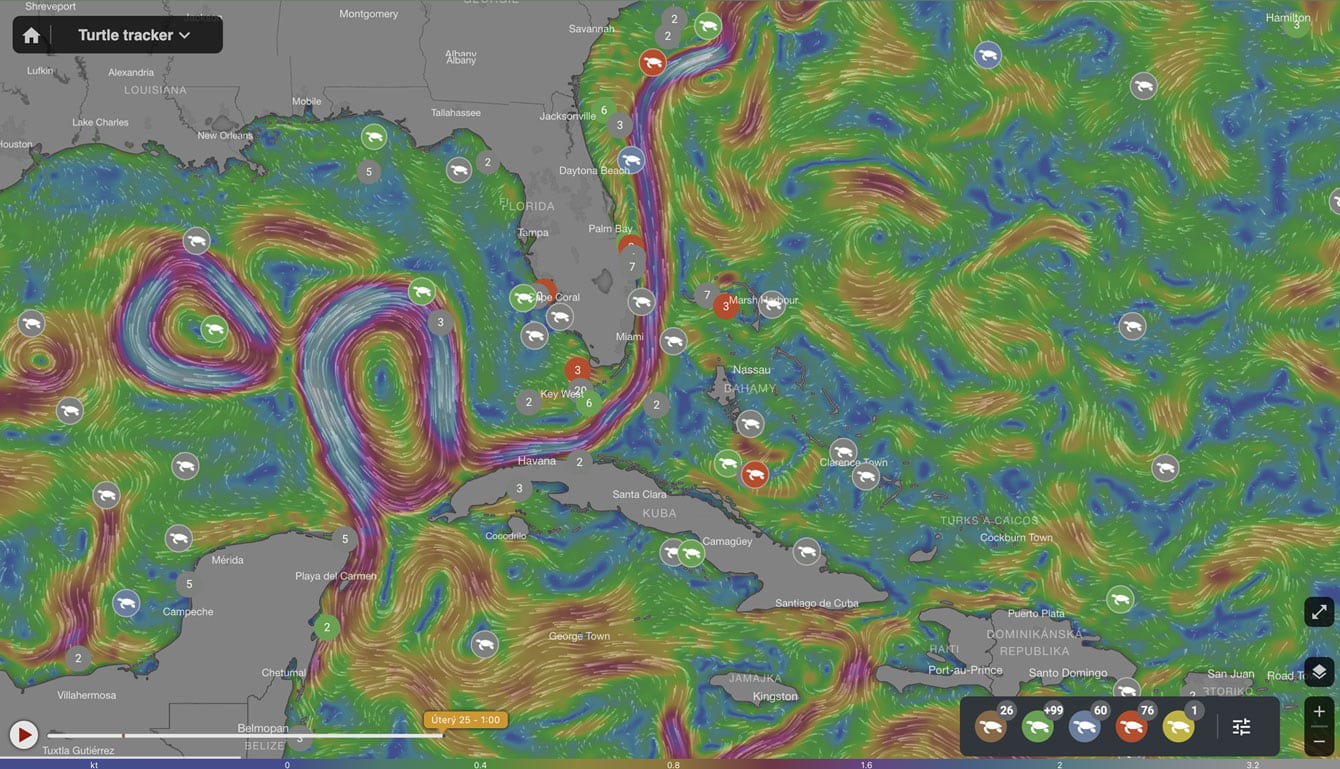 Last but not least, there's Fahlo. Saving wildlife via partnering with different NGOs. They're very innovative in what they do, increasing sales through a combination of wildlife tracking and e-commerce. You may have noticed people wearing their unique bracelets, which allow them to track one particular animal through a QR code. The app we designed for them gained 350,000 users in 8 months.
Want to see your organization's success story here soon? Ask for a Mapotic DEMO.