The epidemiological precautions introduced during the COVID-19 pandemic have affected tourism and posed a major challenge to government institutions that are in charge of the tourism development. Today, after the end of restrictive regulations, all entities doing business in the field of travel and leisure activities are trying to figure out how to stir up stagnant tourism. Take a look at some useful tips and inspirations that we mention in our article.
Threats associated with the approaching crisis
The changes that have taken place during the spread of the SARS-CoV-2 virus – in the field of travel – have severely affected the hitherto prosperous sector, which in many countries accounts for a large part of the GDP. Flourishing tourism has been hit by government regulations, strict restrictions and radical bans. The gastronomic and recreational facilities sector was hit hard. The managers of companies active in the field of cultural, sports and other entertainment services recorded a significant drop in profits, and major airlines found themselves on the verge of bankruptcy.
The situation in these segments was not optimal, even before the advent of COVID-19. In particular, the area regarding guiding, reservation and related services is currently undergoing dynamic changes. In recent years, global companies have gradually begun to cut large parts of the market from local providers who offer these specific services.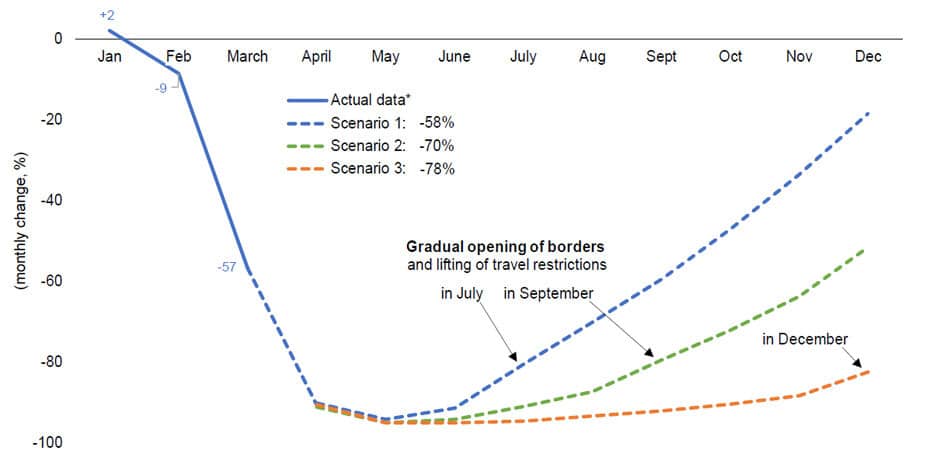 COVID-19 as a chance to resist the hegemony of global giants better
The crisis has acted as a catalyst for change, and previously neglected technologies to facilitate access to updated information have become crucial. The expansion and evolution of digitization has proved to be crucial in all spheres of human activity: this applies to education or public administration as well as to local tourism. Now that the worst effects of the pandemic have subsided and the obstacles to the free movement of people are gradually being removed, local institutions (i.e. states, regions, specific destinations) can benefit from their advantageous starting position.
Detailed knowledge of the local market means a huge advantage in the competition, and with the right tools, these subjects can better cope with the influence of global giants such as GetYourGuide, TripAdvisor – platform specializing in reviews of hotels, restaurants and landmarks, or the Airbnb accommodation platform. Destination managers are real experts in their field and, in addition to admirable knowledge about the region, they also have hard data. But how to use them to your advantage and bring more visitors with their help?
Motivate tourists to visit off the beaten track destinations
The data already show that the number of foreign visitors will be much lower this year, so travel agency managers are now working more with segmentation of domestic travelers and trying to find ways to compensate for lost profits previously generated by foreign clients by buying local products and using local services.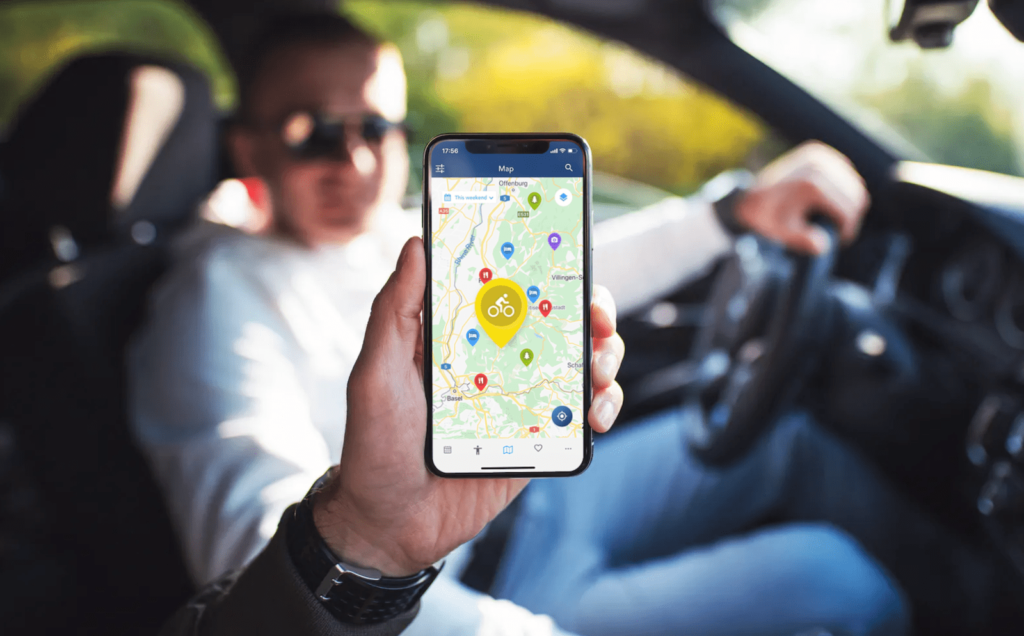 In fact, the long-term strategy of many destination or national agencies is to evenly spread tourism across the country and to strengthen the local economy by directing tourists to the outskirts of the country, discovering new places (agrotourism, adventure or ecological travel).
Smart maps and good content can help you to reach your target
Over the last two years, we at Mapotic have developed a number of useful online tools that help travelers navigate in thousands of listed destinations. Our free map platform allows travel agents or destination managers to instantly create a web or mobile app that displays interesting content. The flexibility of possible settings of web or mobile applications suits various types of clients, who especially appreciate the following advantages:
a wide range of different map layers, including tourist maps
filtering and clear categorization of places
connection with navigation
possibility to have the transport time calculated
data synchronization with external servers (especially useful for cultural, entertainment and social events)
possibility to save favorite places
Setting up the individual structure of the application or map is very simple thanks to the content management system – the changes immediately take effect on the web and in the mobile application after filling in the basic data. It is also easy to embed a map on your website and promote it on social networks (e.g. through competitions). Another advantage of this platform is fully reflected in the current difficult situation: the speed of implementation and immediate launch.
Map managers can immediately display data with descriptions of places in an attractive way, thus motivating entire families, interest groups of people and individuals to visit sites they would otherwise never know. Offer users the option to add new places to the map, comment on them and rate them, or supplement these points with pictures, videos and routes suitable for the expanding segment of e-bikes or intended for seniors. All this in a clear administration, which immediately displays all saved changes. (also in the mobile application)
As a model example, we recommend having a look at the mobile application that we launched for CzechTourism, which helps inspire many people throughout the Czech Republic every day for trips.